NETWORK PARTNERS
Minnesota Rising is proud to be part of the network of emerging leaders in Minnesota and acknowledges that often the best work comes from efforts conducted in community. As such, we would like to recognize the promotional and programming support of our 2014 Un/Conference Network Partners, highlighted below. Thank you to these and other emerging leader groups, which are helping to cultivate and deepen the civic capacity in our communities!

AmeriCorps Alums
AmeriCorps is a public-private partnership founded in 1994 that engages more than 80,000 Americans in intensive service each year at nonprofits, schools, public agencies, and community and faith-based groups across the country. AmeriCorps Alums is the only national network that connects former members (nearly one million) from all the AmeriCorps programs. Twin Cities AmeriCorps Alums improves the community by mobilizing former members in service projects and continues the spirit of service through advocacy and social events.

AZUL
AZUL offers the young and animal-interested (ages 21 and up) a chance to meet new people and experience the Minnesota Zoo in a whole new way. Actively connect with the Twin Cities community through conservation, education and social events – both at the Zoo and around town!

AscendNAAMBA Twin Cities
In two short years, AscendNAAMBA has been making strides as the premier Asian professional development organization. We organize monthly networking and professional development activities, partnering with leading companies: Travelers, Land O' Lakes, Cargil, University of St. Thomas, etc.

Big Brothers Big Sisters Young Professionals Group
The Big Brothers Big Sisters Young Professionals Group helps promote awareness of Big Brothers Big Sisters and provides opportunities for engagement. Big Brothers Big Sisters makes meaningful, monitored matches between adult volunteers (Bigs) and children ages 6 to 18 (Littles) in the Twin Cities. They develop positive relationships that have a direct and lasting impact on the lives of young people.
Board Repair
Organized by and for people of color, Board Repair's mission is to create a more effective non-profit sector by increasing participation of people of color on boards. Informally structured and based on a group mentorship model, Board Repair is volunteer-managed and not affiliated with any organizations. We meet in person once a quarter to share, learn and connect, and use a Facebook group for virtual connecting and mentoring. We simply ask that participants self-identify as people of color, that they be willing to share and to listen, that they maintain confidentiality, and that they be up for a bit of laughter and fun too.
Emerging Leaders in Community Development
The mission of Emerging Leaders in Community Development is to equip early-career and mid-career community development professionals with the knowledge and relationships needed to effectively work with people and places to build our best possible future.

The Eugene J. McCarthy Center for Public Policy & Civic Engagement at St. John's University
The Eugene J. McCarthy Center for Public Policy and Civic Engagement, created in honor of the late Senator and St. John's graduate, fosters dialogue and involvement regarding politics, values, and public policy.

The Fargo-Moorhead League
Equal parts social  + justice. Our open network of social capitalists meets one Monday every month at rotating FM venues. E-mail fargomoorhead.league@gmail.com to sign up for once-a-month FM League Night invitations.
Fargo Moorhead West Fargo Chamber of Commerce Young Professional Network
The Fargo Moorhead West Fargo Chamber of Commerce Young Professional Network is a group of over 500 young professionals that come together at monthly social engagements and professional development events. We provide these opportunities to our members in hopes they utilize these events to expand their network and excel in their career field.
The LEAD Project
The LEAD Project is the premier nonprofit dedicated to developing the next generation of Twin Cities philanthropic leaders. Founded in 2006, LEAD serves its 2,500+ young professional members by helping making engagement in the Twin Cities nonprofit community accessible, fun and impactful.

Leaders of Today and Tomorrow (LOTT)
The LOTT Fellows Program challenges college-aged and emerging professional women to see their role in furthering women's leadership in all sectors of society. LOTT fellows are challenged to envision themselves as current leaders and plan for future leadership opportunities. The program is designed to develop young women's potential to lead professionally, personally, and in their communities.
Mid-Continent Oceanographic Institute
We offer a range of programs, all free of charge, for students, classrooms, and schools throughout the Twin Cities Metro Area. With a focus on project-based learning, homework help, extra-curricular reading, along with spectacular writing prompts and smaller writing workshops, we aim to enhance the educational experience of the students we serve. We believe writing is fun, and also necessary, and we work with students to find, shape, and expand their own unique voice while gaining critical skills and confidence.

Minneapolis Jaycees
The Minneapolis Jaycees are dedicated to providing opportunities for people 18-40 to develop their leadership skills through social action, personal growth, networking, and fellowship.

Minnesota Jaycees
As an all-volunteer grassroots organization, the Minnesota Jaycees offers the opportunity for a young person to find their own path in volunteering and service. While a grassroots organization, we also provide a connection to larger statewide, nationwide, and international impact. The Jaycees offers connection to mentoring, true ownership over work and connection to something larger than the individual-all things essential to the engagement of young adults in volunteering.

Minneapolis Hub of Global Shapers Community
Local hub of the Global Shapers Community, a network of hubs developed and lead by young people to implement projects in the local community, leveraging a global network of change makers. An initiative of the World Economic Forum, there are a total of 4312 Shapers in 356 hubs around the world.

Pollen
Web issues of Pollen are published twice a month, with content appearing on both this site and in the business section of MinnPost. Most of Pollen's content is crowdsourced from member-submitted content and our writers are the people who make up the Pollen community.

Saint Paul Area Chamber of Commerce YPro
YPro connects Twin Cities young leaders to the state's largest business network through fun and engaging events. YPro participants are young, but we're also decision-makers, influencers and business owners looking to connect, develop professionally and build networks.
Social Enterprise Alliance Twin Cities
The Social Enterprise Alliance (SEA) is the leading membership organization in North America for social enterprises, service providers, nonprofit organizations, corporations, and venture capitalists that is actively building the field of social enterprise through networking opportunities, educational forums, strategic partnerships, and impact legislation.The Social Enterprise Alliance – Twin Cities chapter has hosted and sponsored educational, social and marketplace events this year culminating in the State of Social Enterprise in October. They have also worked closely with law firms and legislators to draft the new Public Benefit Corporation legislation that will be effective January 2, 2015. We are committed to keeping Minnesota on track to becoming the nation's leader in the social sector.

Students Today Leaders Forever
Revealing leadership through service, relationships, and action.

Torch Community
Our vision is to make the Twin Cities the most desirable place to live for young global talent. We organize events around the five critical areas of focus within the community: the arts, career & leadership development, diversity & inclusion, health & wellness, and social responsibility. To learn more e-mail us at hello@torchcommunity.org
Twin Cities Rotaract
Twin Cities Rotaract (an affiliate of Rotary International) is dedicated to making our community a better place. Our club represents the best of the Twin Cities young professionals looking for opportunities in professional development, international travel and community service.

Young Education Professionals – Twin Cities
YEP-Twin Cities is the Twin Cities chapter of Young Education Professionals. Founded in 2012, we are a volunteer-run organization looking to offer peer networking, professional development, and volunteer opportunities to young education professionals throughout the the Twin Cities area.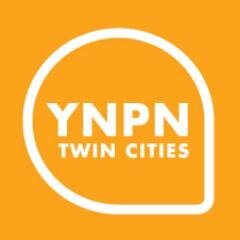 YNPN Twin Cities
The Twin Cities chapter of the Young Nonprofit Professionals Network is a community of nonprofit staff, volunteers, supporters, and allies: current and future leaders who want to connect with others in the social sector.

YPE Minneapolis – Young Professionals in Energy
YPE Minneapolis aims to facilitate the advancement of young professionals in the energy industry around the world through social, educational and civic service oriented events. The desired outcome of YPE Minneapolis is to foster an environment where members can learn from each other's experiences, share industry knowledge and discuss career matters.
Young Professionals of the Twin Cities
YPOTC is a group of dedicated young professionals looking to better the professional networking environment in Minneapolis/St. Paul, better serving the communities through volunteer work and helping each other and to better serve the small to enterprise companies in Minneapolis and St. Paul. We make meeting new people in the business community easy, casual and fun.  We encourage all industries and all levels of professionals to come meet people, learn more about the local business scene and help one another.