2013 SPONSORS
Minnesota Rising is grateful for the sponsorship and support of the amazing community organizations and innovators who, by virtue of their leadership and contributions, are making possible the Minnesota Rising 2013 Un/Conference.  Let's give a hand to, and perhaps carrot mob, these fine folks:

Bush Foundation
The Bush Foundation invests in great ideas and the people who power them. We encourage individuals and organizations to think bigger and think differently about what's possible in communities across Minnesota, North Dakota, South Dakota and the 23 Native nations that share the same geographic area.

Catholic Charities of St. Paul and Minneapolis
Catholic Charities of St. Paul and Minneapolis serves those most in need, regardless of faith. We are a leader at solving poverty, creating opportunity and advocating for justice in the community. With programs for children, families and adults most in need, Catholic Charities annually helps 35, 000 people.

DLR Group
DLR Group's promise is to elevate the human experience through design.

Fourth Generation, a program of The Minneapolis Foundation
Fourth Generation: bringing together the next wave of  charitable givers to learn, share and connect.

Greater MSP
Business and People Prosper Here

Minnesota Community Foundation
Minnesota Community Foundation has been serving the statewide community since 1949.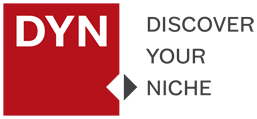 Niche Solutions
We help individuals identify their own strengths; learn and apply skills to become strengths-based managers; and increase their individual and team effectiveness by setting goals and action plans. We believe that each client is unique, and we partner with individuals to provide a tailored solution designed to meet you where you are.
The Saint Paul Foundation
Vision: Vibrant communities where all people can find hope and opportunity.
Mission: Mobilize resources and be a catalyst to enrich lives and communities.

Amherst H. Wilder Foundation
The Amherst H. Wilder Foundation is a nonprofit community organization that helps children, families and older adults in the greater east metro area of Saint Paul through direct service programs, research, leadership development and community building.
Works Progress
We are a network of creative collaborators. We design multi-disciplinary events, programs and exhibits that inspire, inform and connect—fostering new relationships that cross creative and cultural boundaries.